Fortress square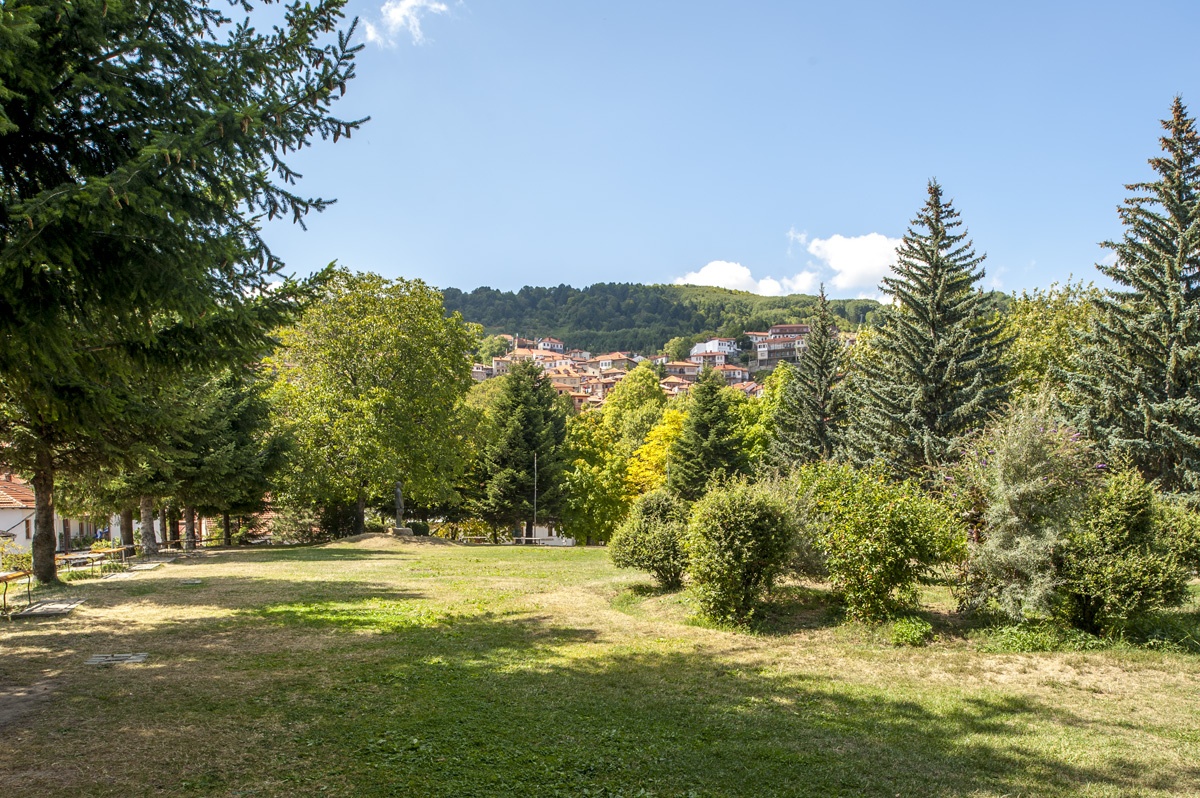 The central square of Metsovo is known as "Plateia Frouriou" (Fortress Square) or "Kastro" (Fort) and is located in the "Kambouri" area. Its name attests to its timeless function as a military installation since the Roman era. The fortified area is partly artificial and partly natural. It is located on a natural plateau descending from the "Karakoli" peak to the valley of Arachthos. It provides protection, and good visibility of the peak crossing of Zygos and the "Politsa" plateau making it an important hub for travelers and merchants. This was even more noticeable in the previous centuries. The newer settlement of Metsovo was developed around the "fort" during the early Otthoman period.
Today it is a place to socialize and have a walk. Within the park there is a statue of the reformer of modern Metsovo, Evangelos Averoff – Tositsas, by sculptor G. Papas.
Around the square we can find the Averoff Art Gallery, the
Diaselo" Conference Center of the Egnatia Epirus Foundation, and the "Galaxias" kiosk of the Embellishment Association of Metsovites in Athens.
Map