Childrens' and youth library of Metsovo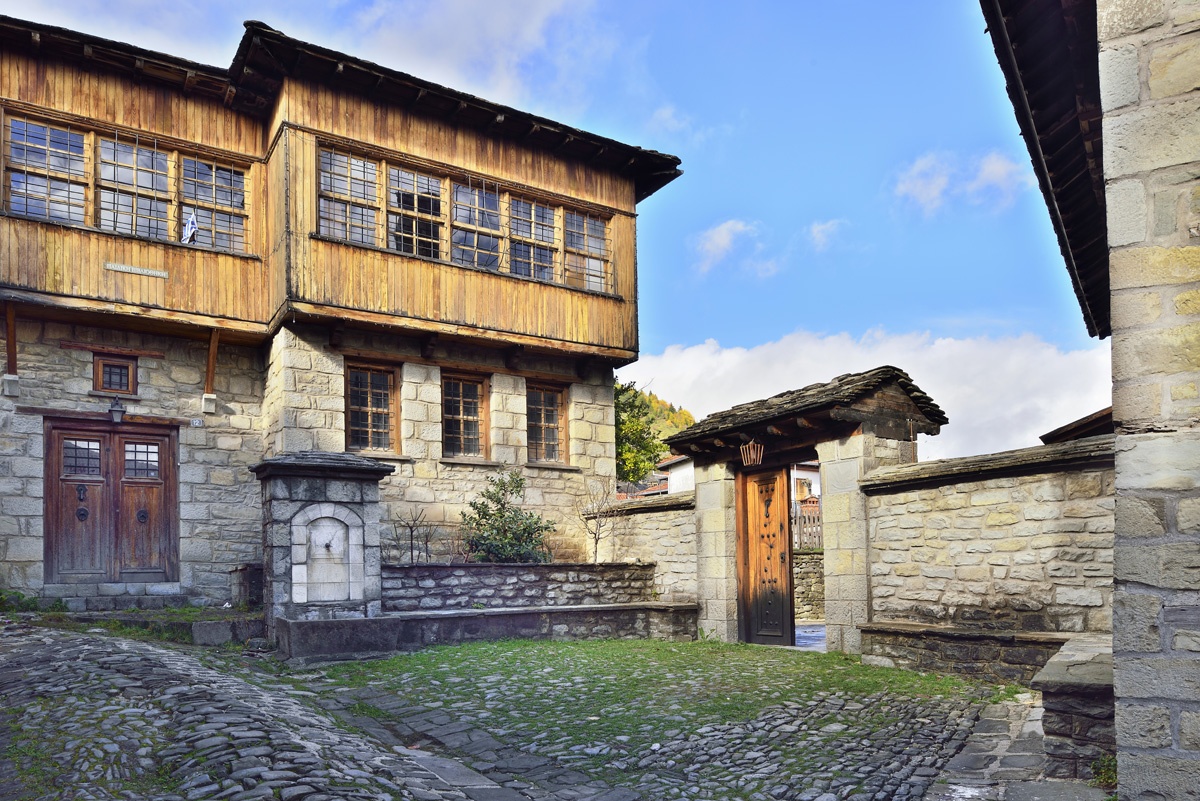 Following the path that goes up at the side of the City Hall and leads to the most picturesque neighborhoods of Metsovo, visitors can meet the local women of Metsovo, wandering around, wearing traditional costumes and chatting always in the local Vlach dialect. The route leads to mansion Averoff, the parental home of Lady Evdokia Kolaki Averoff, niece of George and heroine of many folk songs of Metsovo. According to the tradition, the Lady was kidnapped by bandits Thimios Gakis, Taco Vangelis and Flegga, and was released 17 days later, after the bandits received a ransom of ten thousand gold coins and a pile of Turkish silver coins.
In one of the most beautiful neighborhoods of Metsovo, next to the Averoff Mansion, there is an old manor. Many children visit the floodlit house, especially in the afternoon. It is the Children and Adolescents' library of Metsovo, which operates since 1992. It belongs to the Baron Michael Tossizza Foundation and it is housed in the former Folk Art station of the Foundation.
The Children's Library of Metsovo is another charitable activity of the Tossizza Foundation, while its collections consist of 5,500 colorful tomes of children and teenage books. The contents of the collection cover topics of literature, botany, zoology, history, fairy tales, and can be enjoyed by youngsters and adults.
Opening hours: from 15:00 to 20:00, Tuesday to Saturday. Admission is free.
Tel. +30 26560 41207 and 41365.
Map