Anilio Ski Resort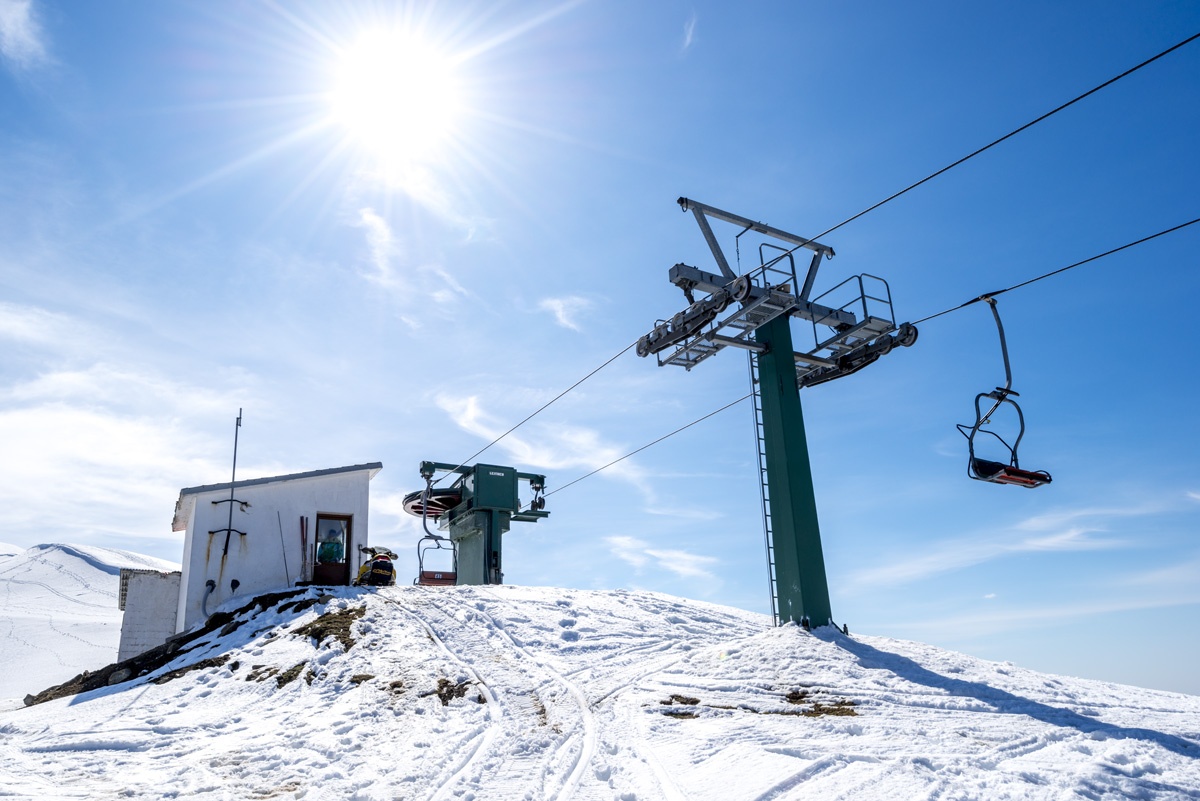 The new Anilio Ski Resort is located at an altitude of 1680-1850 meters, 50 km from Ioannina and 215km from Thessaloniki. It features ski trails of all difficulty levels for skiers/snowboarders. It provides a two-seater chairlift 800 meters long, two brand new sliding lifts of 280 and 300 meters, and two baby lifts. The Anilio ski center is set up 7 km from the village. It is located at "Giuzel Tepe" (which means "Beautiful ridge"). Accessing the ski resort from Anilio village is easy, as the road is asphalted and the ride is superb, passing through the forest overlooking both Anilio and Metsovo, which is located directly opposite to Anilio. The panorama from the point of "Giuzel Tepe" is absolutely idyllic, offering views of Epirus, Thessaly and Macedonia.
Next to the slopes and the parking there is an amazing stone chalet on two levels, with two fireplaces and panoramic views runs Tzumerka, Metsovo and Zagoria. In a warm and welcoming environment guests can enjoy coffees and beverages, light snacks and pies, but also traditional local liquor and appetizers. The ski resort is a major destination for visitors all year round, as it is suitable for various excursions, tours, walks and mountain living. The magical journey through the fir trees creates an idyllic setting.
The newest ski resort in the country has slopes for all levels of skiers and snowboarders, but also opportunity for descents into fresh untrodden snow.
Information: http://www.anilio-ski.gr
Tel. +30 6932 418296, 6980 760850
Daily lift card costs 8€ from Monday to Friday and weekends lift card costs 10 €.
One way lift card costs 3€, annual lift card costs 80 €.
Map