Profitis Ilias Ski Center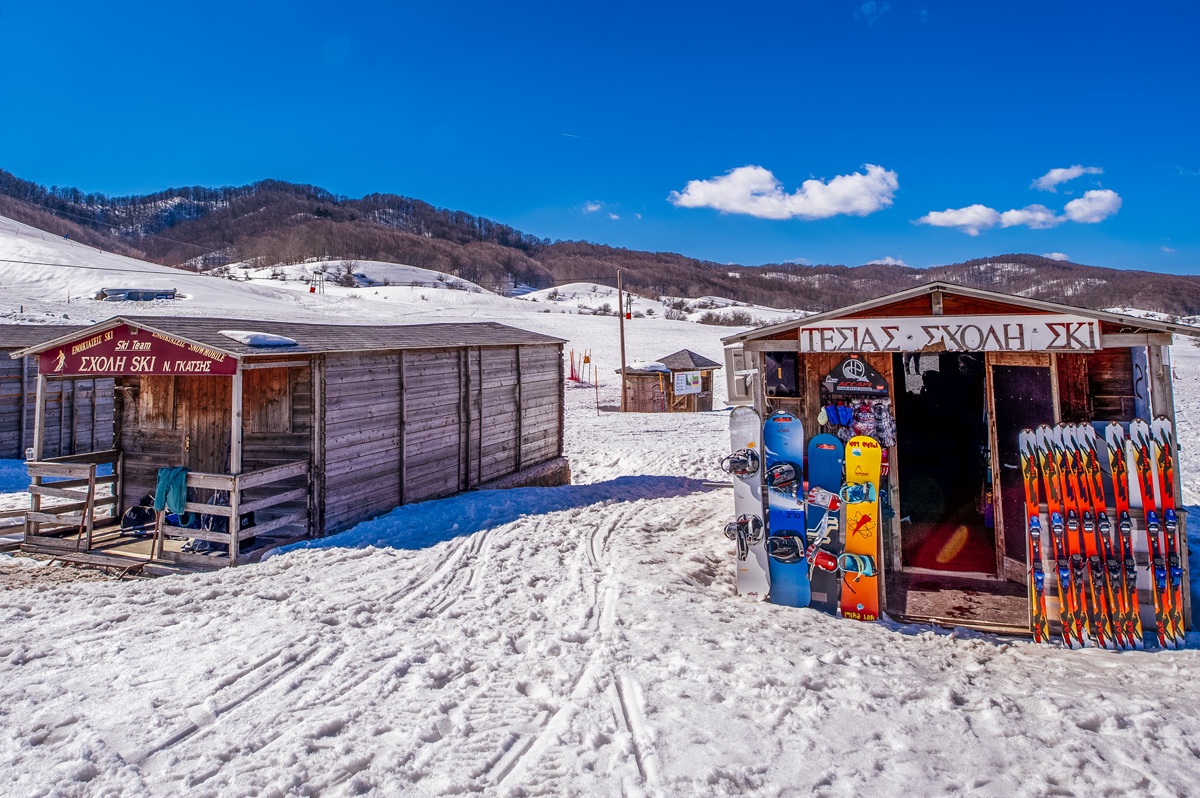 The Profitis Ilias Ski center - Politsies is set on the southeastern corner of the plateau of "Politsas", as it is widely known. It is located just 4km away from the town of Metsovo and it has easy slopes of short length. Its altitude ranges from 1360m to 1620m with a total area of 25 km south, spreading in the foothills of the Sierra Maurovouni / Flegga (2160 m). Visitors use three sliding lifts (plate or anchor) to reach the ski tracks on 700 m, 550 m and 150 m.
The ski center offers 6 trails. The resort trail designation system categorizes ski and snowboard slopes by difficulty providing 2 green trails of 150 m long and 350 m respectively, 2 blue trails of total length of 1200 m each, one red of 1.000 m and one 1 cross-country ski run (Lang Lauf), 15 km in length km while there is also a flat area of 50 acres ideal for snowmobile.
The Profitis Ilias Ski center offers a Chalet with restaurant and cafeteria, ski schools, ample parking, ski rental shops and snow truck (a vehicle of bus type, consisting of two wagons, which is used for a small trips to snowed areas).
Opening hours: Daily, all year long
Tel. +30 26560 41095, 42630
e-mail: info@metsovo-ski.gr
The weekday lift costs 7€ and weekends 10€.
Map