Winery "KATOGI AVEROFF"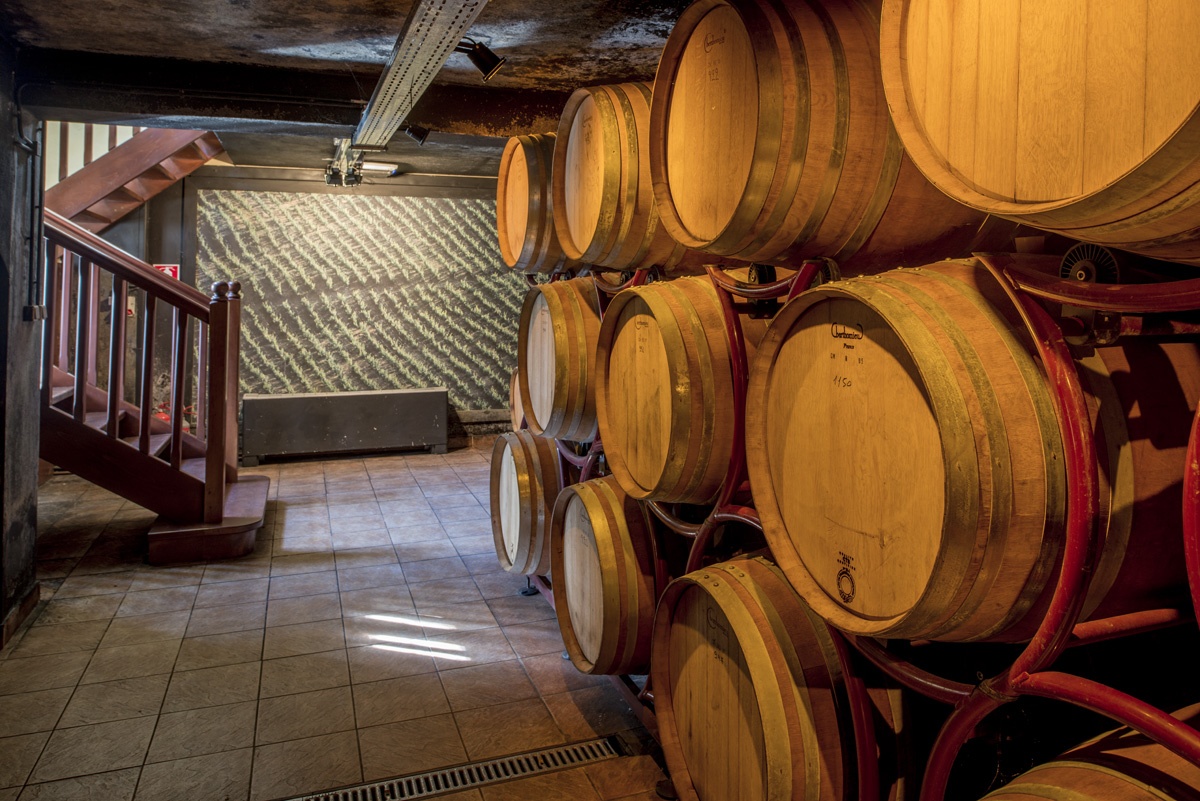 Metsovo produced one of the most famous wines of Greece, the "Katogi Averoff". Local winery was known long ago, but recently revived by Evangelos Averoff-Tossizza, when he discovered in an old ledger of 1723 that the vineyards of Metsovo produced 50,000 bottles of wine. After the 1950, he revived the "Yiniets" vineyard, planting Greece's first Cabernet Sauvignon vines.
He initially used the cellar of the Tossizza mansion and later on he created a contemporary winery, promoting and establishing a world-wide reputation of the Metsovo winery.
Today the winery bottles more than 15 wine labels of Agiorgitiko, Xinomavro, the old "Vlach" variety and some French varieties. The exhibition area of the winery is located beneath the "Katogi Averoff" hotel, where -among other things- a small exhibition of personal items and photos of Evangelos Averoff-Tossizza is presented.
Oak barrels of particular elegance, video projections of the various stages of production and history of viticulture as well as an atmospheric wine bar complement the exhibition setting. The tour ends up at the showroom of the winery, where many wines and wine-relevant items are presented.
The 45-minutes winery tour is an enchanting experience. It offers interesting and detailed information about one of the highest mountain vineyards of Europe, spanning in altitudes above 1,000m, presenting visitors with unique visual delights. Wandering around the 1.200 French oak barrels of the winery corridors, with the low atmospheric lighting, leads to the wine bar. The wooden bar and the pink background color of the "Bella Rosa" bottles create the feeling of a mysterious western metropolis bar, while crossing the blue glass bridge carries the visitor to a science-fiction scenery. In the winery cellars, the visitor discovers the secrets of the beloved wine "Katogi Averoff". Visitors are taken on a unique tour of the winery cellars, which features audio-visual media and a range of artistic interventions, before completing their visit with a wine tasting session.
Opening hours: Daily (except Tuesday and Wednesday) from 10:00 to 15:30 Tel. +30 26560-31.490 (tel 26560 42505-Averoff Hotel), free tours. Group tours up to 20 people, every 30 minutes. Wine tasting costs for groups 7€/person, reservation one week in advance (tel. 26560 42554). For further information: www.katogihotel.gr, www.katogi-strofilia.gr
Map