The fountain of Ai-Giorgis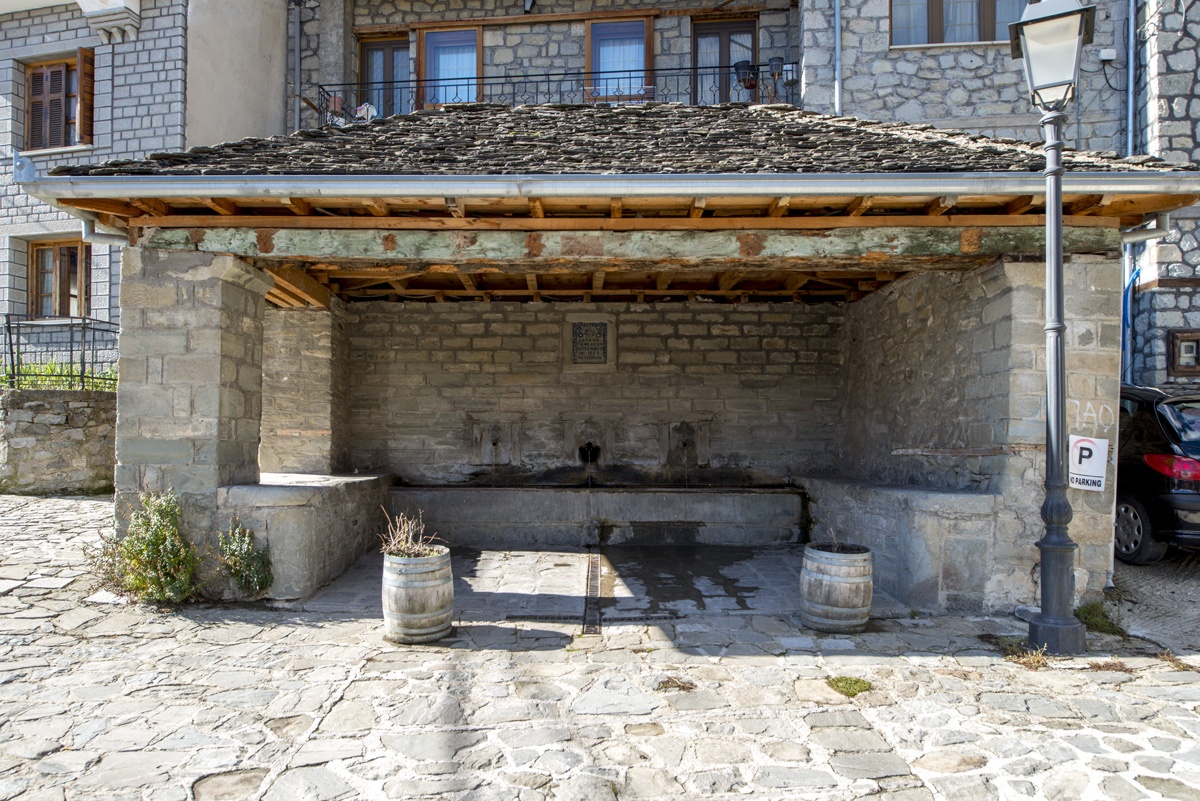 The fountain of Ai-Giorgis (St. George) is located before the church of the saint in the Agios Georgios district of Metsovo and on the main road that cuts across the village on the east (location "Goura") - west (location "Griziou") axis.
The fountain is made of stone on all three sides. The roof is wooden and covered with stone slates. The water is supplied by three brass cannulas and then flows through the groove that separates the tiled floor, towards the gardens of the neighborhood. In the middle of the central wall there is an inscription crowned by a double-headed eagle and flanked by rosettes as decorative motifs.
According to written testimony, the first fountain in this location was founded by Ioannis Alexi on June 8, 1776. In 1889 the fountain was rebuilt and took its current form with the donation of the National Benefactor Georgios Averoff, made specifically for this purpose, to the "Elei (mercies)" of Metsovo. The inscription reads: "Expenditure of Eleon. September 10-1889 Metsovo". The "Elei" were the bequests of the benefactors and were administered by the magistrates of the Commission and the Patriarchal Exarchate Metsovo, symbolized on the dedicatory plaque by the double-headed eagle.
Map