The fountain "Nitsa"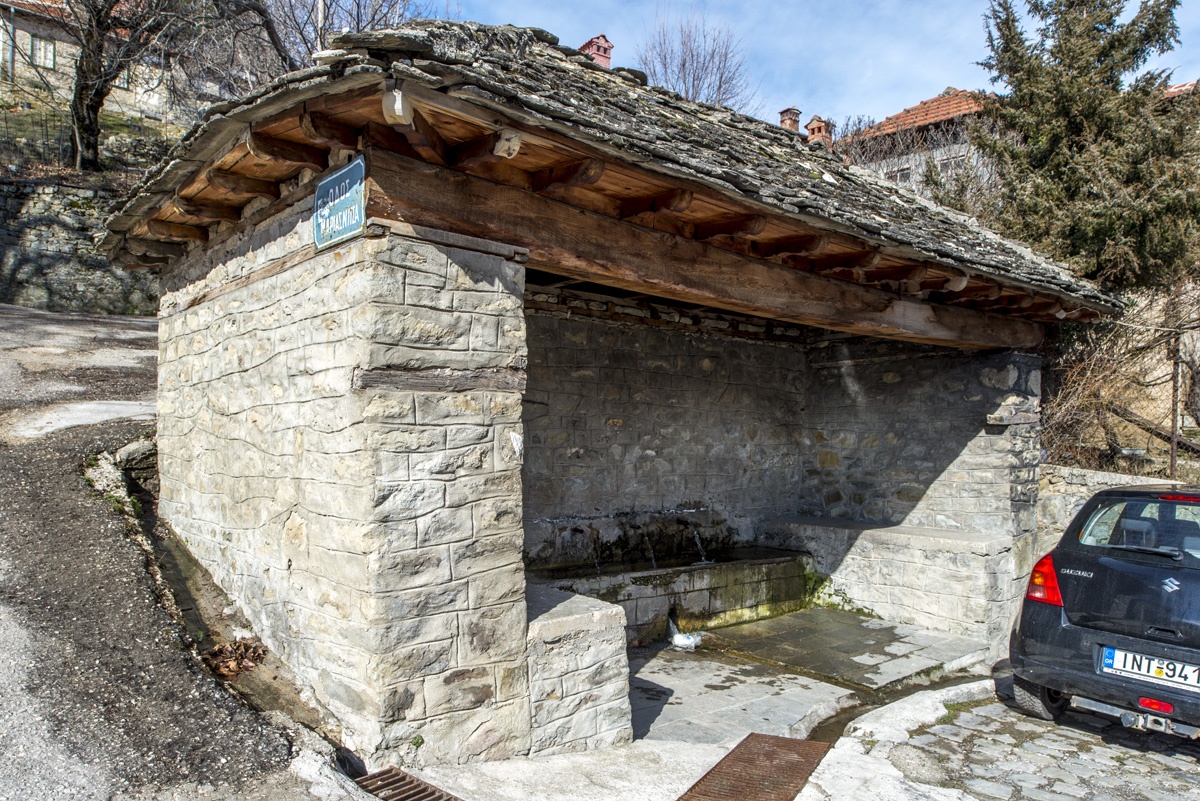 The "Nitsa" fountain in Metsovo was built in the early 20th century in the neighborhood of the Holy Apostles. The fountain is made of stone on three sides and is covered with slabs. There are benches on either side and the floor is tiled. The water is delivered through brass taps in the central side and is amassed on a carved wooden trunk. From there the water flows through a spout to the groove that divides the tiled floor and is then distributed through a network of channels for the watering of the neighborhood gardens.
According to local tradition, the name is derived from the Vlach word "Nitsa" (meaning short wool or wool cuttings). Oral tradition says that after the shearing of sheep at the location "pádea algíniei" in spring, it started raining, and the water swept the wool cuttings, which through the undercurrents ended up in the fountain of the Apostles, which has been named "di la njítsâ" ever since.
Again according to local oral tradition, the fountain was used for customary ceremonies one week after a wedding and on New Years day. A week after the wedding the newly wed brides would come to the fountain to collet water, accompanied by a boy and a woman of her husband's family. They filled their jugs with water and threw in coins. Then, they emptied all the contents in the groove with the flowing water. This process was repeated for a second time, and the third time they filled their jugs with the water they would take home for their husbands and his family. The symbolism of this ceremony was to maintain the marital life unclouded and for wealth to flow in the life of the new couple. On New Year's Day the girls competed which one would come first to the fountain and "steal" the water. The first one would then spread butter and honey on the wall and taps, so that wealth and happiness would come to her home.
Map