The fountain of "Maria Vlacha"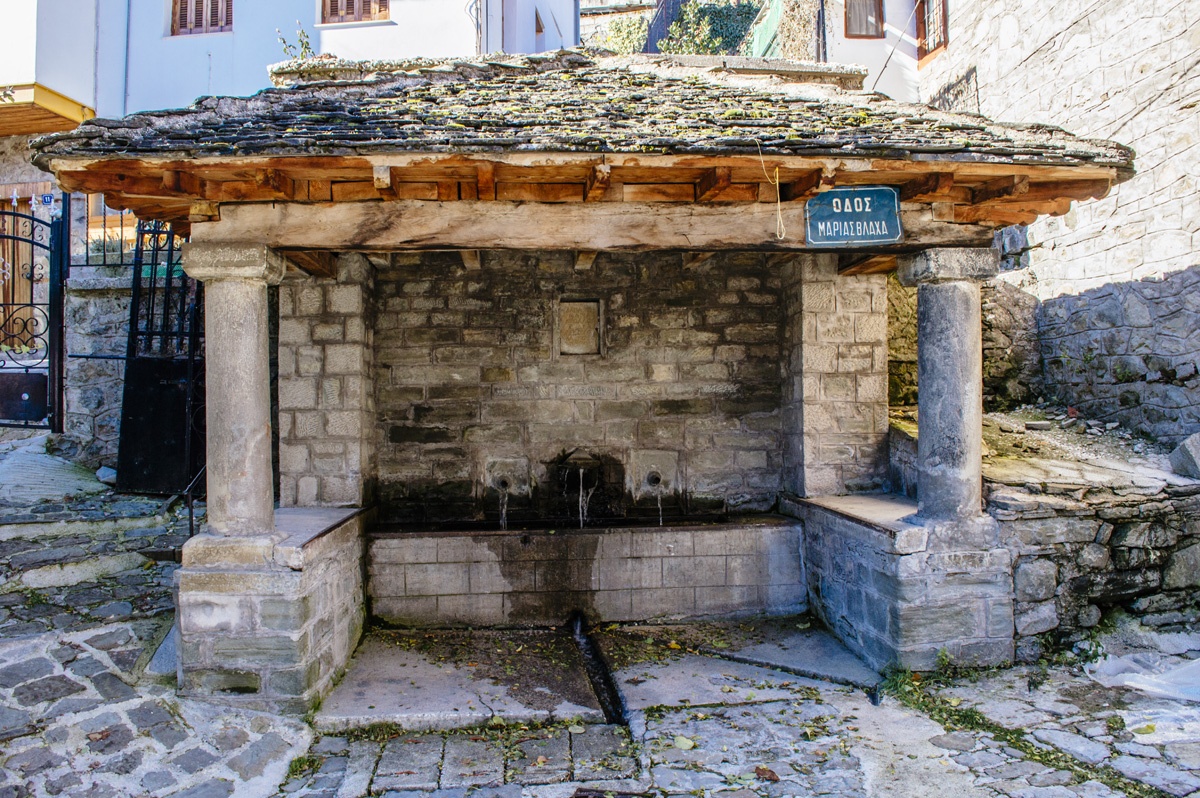 The fountain of "Maria Vlacha" is located in the upper district of Metsovo ascending toward the Church of Agia Triada, on Maria Vlacha Street at the district of the Holy Apostles. According to the mural sign, the fountain was built through the "expense of Maria Nikolaou Vlacha Me(n)sovon March 10, 1900". Maria Vlach was nee Kalou, residing in the neighborhood. She and her husband owned a large estate in Farsala and utilized her fortune for numerous charitable activities in Metsovo, among which was the education and endowment and needy girls.
The fountain is made of stone in the central side and the water is delivered through brass faucets. On the right and left there are stone benches and it is covered with a wooden roof laid with stone tiles. At the front end, the roof is supported by two columns made by a single stone. The fountain builders Ioannis Padiotis, Kyriakos Panagos, Stylianos Zynelis, apostolis and Nikolaos Koutsoukis were Metsovite craftsmen.
The fountain is easily accessible as it is built on a central point of the road and has always served the needs of the local residents and visitors. You can sit down, rest and enjoy the refreshing water of this stone built fountain.
Map