Church of the Holy Apostles - cemetery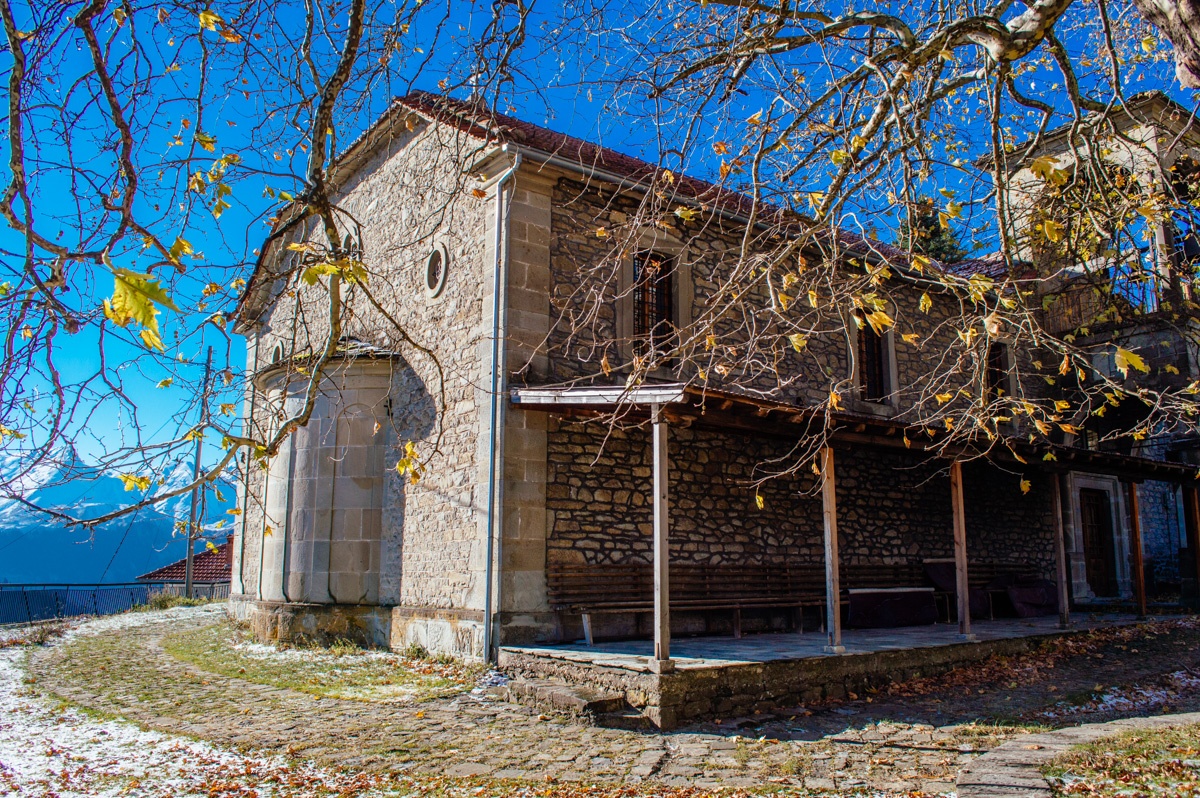 The Church of the Holy Apostles, Peter and Paul, is located in the southwestern part of Metsovo. It was built on the site of an older church in 1895, as we are allowed to assume by the inscription on the image of Apostles Peter and Paul, dated 1756. The expense was covered by the benefactor Georgios Averoff. The church was inaugurated some years later, in 1905, by the Bishop of Grevena Agathaggelos.
The church is decorated with a wooden pulpit and a bishop's throne, works of Metsovite Nicholaos Georgiou Meranos. In the yard we find the cemetery of the Holy Apostles, which was also created with expenses of Georgios Averoff.
Map