Church Agion Anargyron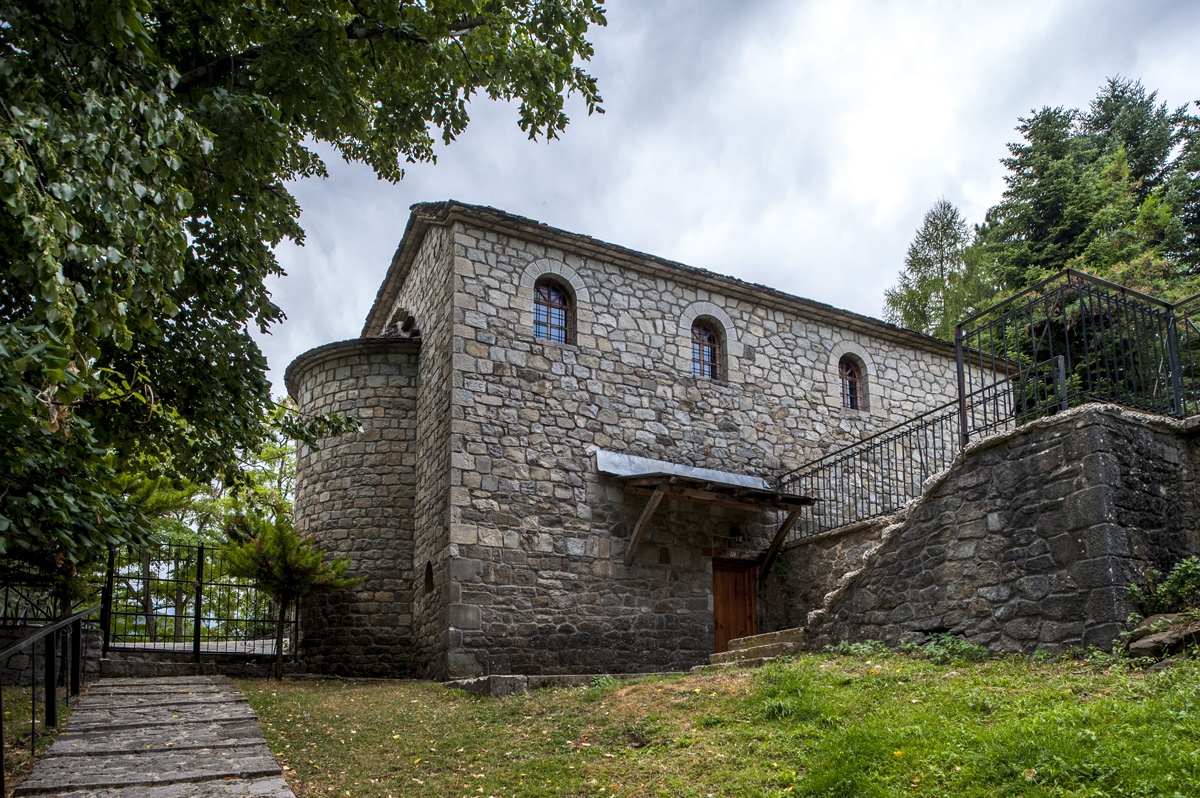 The Church of Agion Anargyron is located on the southeastern side of Metsovo.
It was originally built in 1879 with funds of the Metsovite benefactor Georgios Averoff. The church was demolished in 1980 and in its place now stands the High Scool of Metsovo. Soon after, and as there was a strong interest, a new church with the same name was built in a different location. The new church was inaugurated on November 1, 1984 by the Bishop of Ioannina Theoklitos.
It should be noted in the northern part of the temple's yard area used to be one of the cemeteries of Metsovo, known as "Goura cemetary".
Map