Church of Profitis Ilias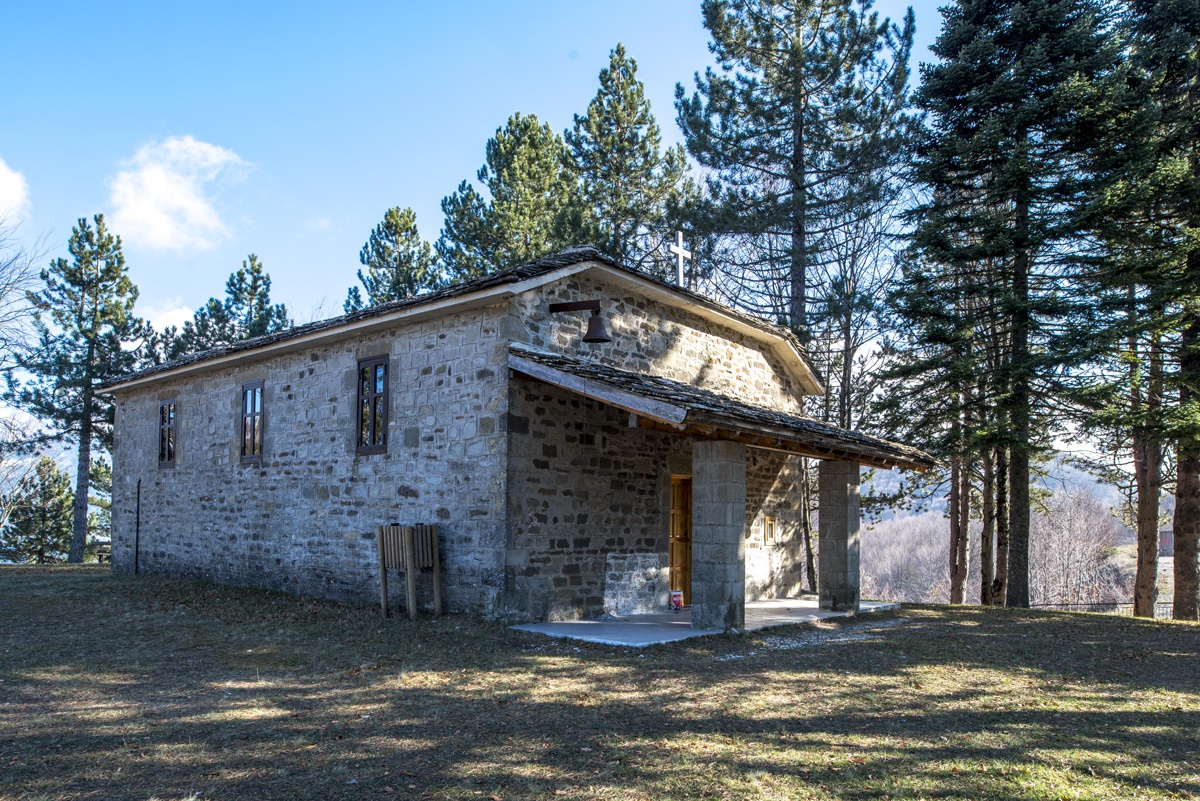 The Church of the Prophet Ilias is on the south entrance of the "Politsa" plateau, on the north side of Metsovo.
The construction date of the original church is unknown. The church was renovated in 1861 with funds provided by Panagiotis Tzioukas, an expatriate living in Cairo, Egypt. In 1912 it was burned and rebuilt with funds from the Commune of Metsovo and the financial assistance of Christians. The latest restoration of the church took place in 1956.
The Church is historically connected with the liberation of Metsovo from the Turks, as it where the leader of the Cretan volunteer scouts, Stylianos Kleidis, was killed (battle of Profitis Ilias, 10 November 1912).
Map