Monastery of Panagia of Chrysovitsa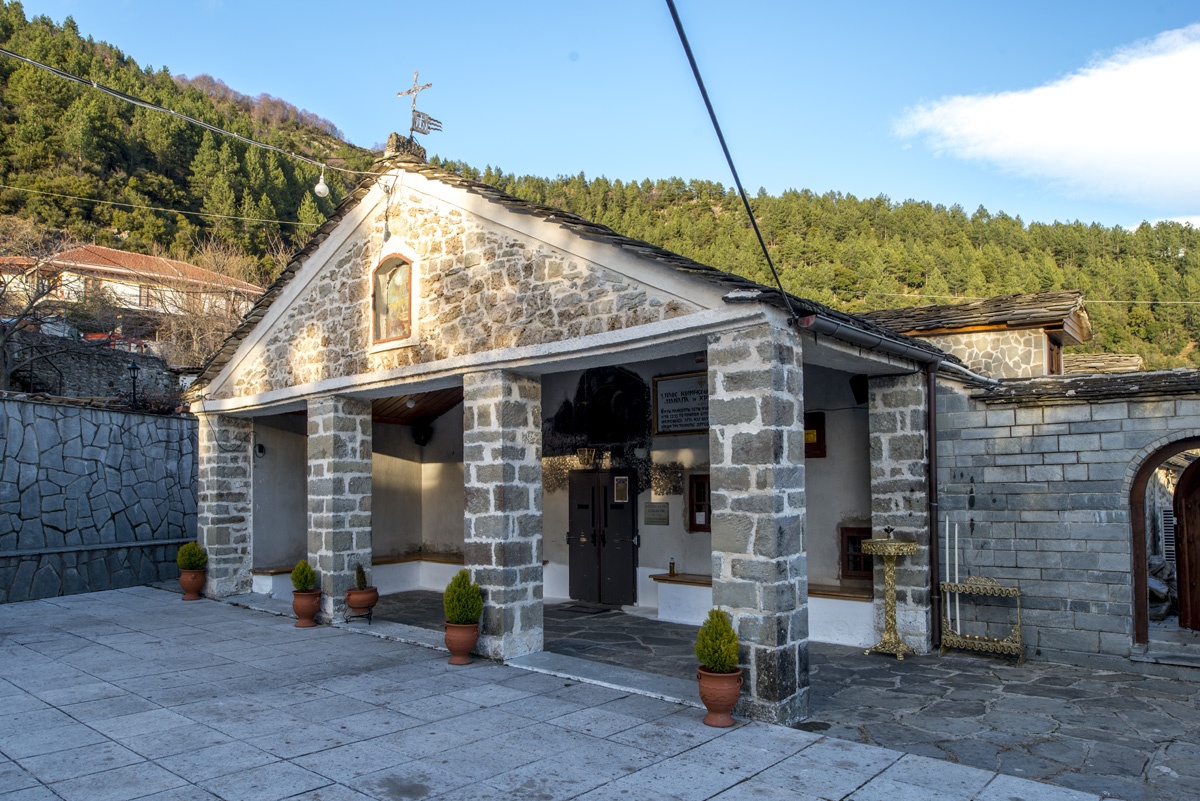 The byzantine monastery of Panagia Chrisovitsa is located in the village Chrysovitsa and is dedicated to the Assumption. Oral tradition says that the village itself was named after the icon of Our Lady. The icon left in a miraculous way from the village of Striggania, District of Trichonida and the temple of "Chrysovitzis", where it was originally found in 533 AD. After a series of wonderings the image found its way in a miraculous way to the Monastery of Barlaam, in Meteora and then the Monastery of Votza (Voutsa) in the neighboring village of Greveniti, and arrived at the forest of the village Palaiomylos (as the village was called before the holy image arrived and changed its name to Crysovitsa). The monastery was rich and had both monks and nuns.
The monastery of Chrisovitsa is surrounded by a wall, part of which was made by someone named Balatsos. In one of the window sills of the south cells we find an engravement of the year 1253 as their construction date. Today the church of the monastery is in good condition. Archaeological research dates the monastery from 1781 based on the sign on the main temple. Inside we find beutifull wooden carvings and treasures. From the treasures of the monastery one can note the triptychs, one with the image of the Crucified and the other with names of the dead, the old wooden tabernacles, silver reliquary with relics of Saints: Tryphon, Christoforos, Arsenius Cappadocia, the miraculous image of Our Lady with silver coating, silver sacred vessels, Gospels with silver coating, the mother of pearl chest and particularly the small and larger icons in the church.
Map