Monastery of Zoodochos Pigi or Kokkino Lithari in Anthochori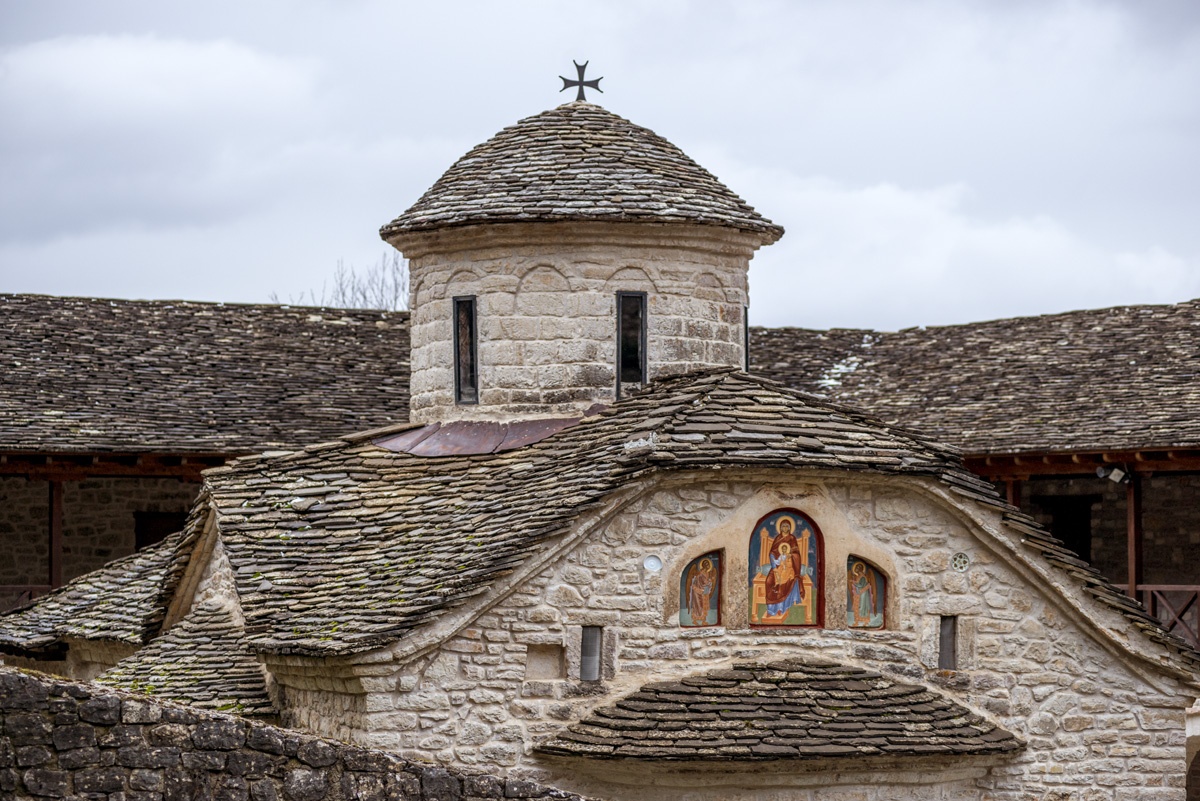 The Monastery of Zoodochos Pigi (Life-Giving Fountain), known as Kokkino Lithari (Red Stone), is located at the foot of Mount Peristeri beside the roadway between Anthohori and Metsovo. To the east of the monastery there is a precipitous rock with red colorings, from which the monastery owes its popular name "Monastery of the Red Stone" and in Vlach "Kiatra Rosia".
In the building complex of the monastery belonged during the Ottoman caravanserai for the parking needs of caravans moved between Thessalia - Epirus and vice versa .
The interior of the ledger is decorated with wall paintings , icons and works of folk art from the 18th and 19th century which advocates the view that the foundation should be suspected in the late 17th century . The original church of the monastery complex and the newer cells that surround it have been newly renovated. The church belongs to the type of cruciform church Athonite type, italics dances and twelve-sided dome . On the west side has a loggia and on the east a pentagonal apse.
The shallow arch adorned with bows and top with a niche with the representation of the Life-Giving , which is flanked by the performances of the Archangels and four built clay panels.
Map