Church of Agios Charalambos (St. Charalambos)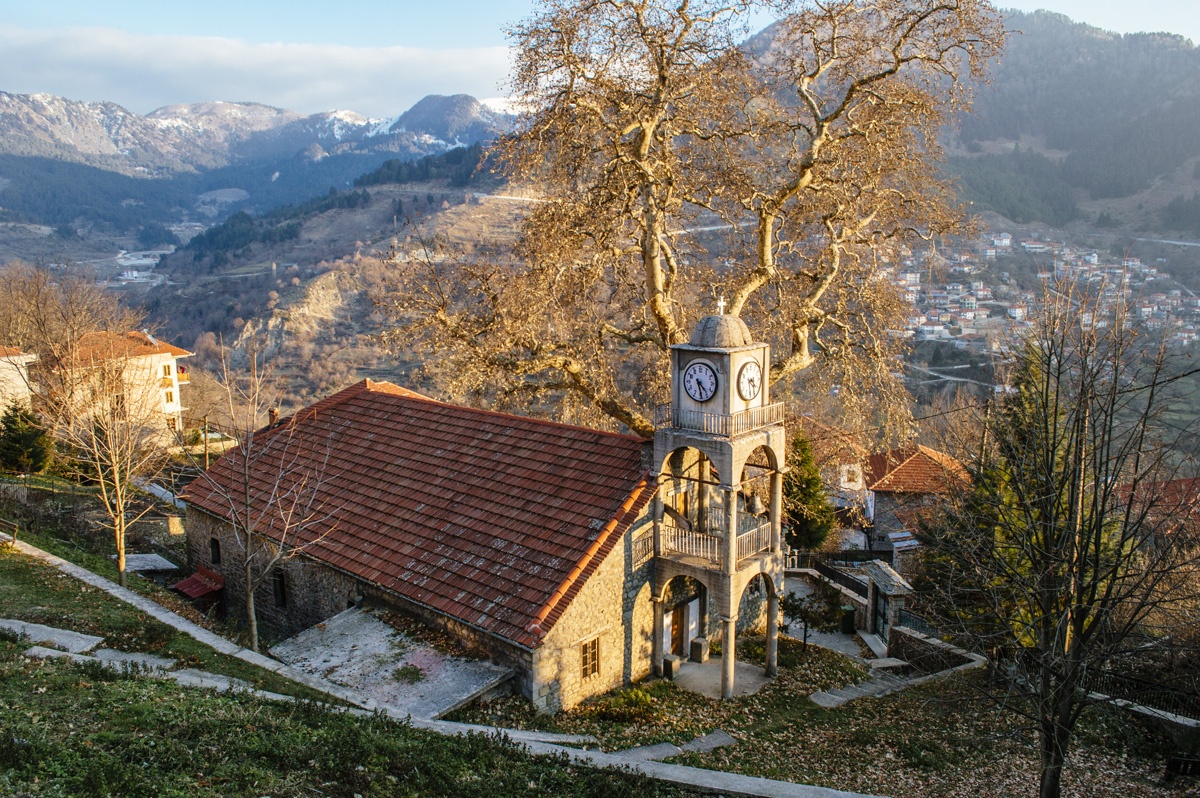 The church of Agios Charalambos is located on the southeastern side of Metsovo and the "gkiosani" district (ie lower neighborhood).
This large basilica was renovated in 1834 by the Metsovite Ioannis Tsanakas, in 1850 at by Georgios Averoff and 1964 at by the Baron Michael Tositsas Foundation. Three polyhedral arches protrude from the eastern side and there is a more recent loggia on the southern side. An elegant belfry has been added on the western side. The interior is partially decorated with frescoes. The panel is painted, and there are remarkable pieces of woodwork (the temple, the two pulpits, the ciborium and the bishop's throne).
Map