Church of Agia Paraskevi, Metsovo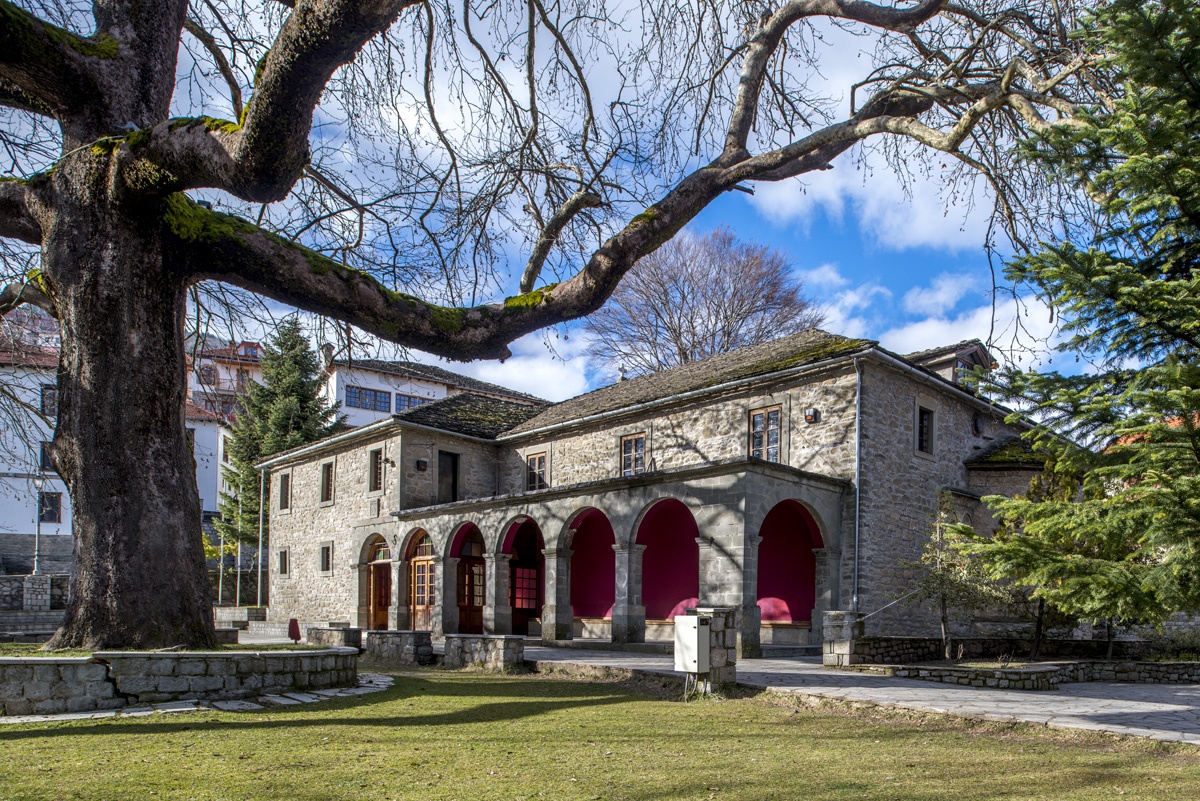 The church of Agia Paraskevi is located in the center of Metsovo and is the town Cathedral. The church is first mentioned in 1511 and subsequently through successive restorations, in 1759 with the permission of the sultan, in 1894 at the expense of Georgios Averoff and in 1959 by the Baron Michael Tositsas Institution and the initiative of Evangelos Averoff - Tositsas.
The temple was the center of spiritual power of Metsovo. The priests and commissioners exerted a great social influence and represented Metsovo against the power of the sultan and his regional representatives.
The church of Agia Paraskevi is not only a spiritual and devotional place, it is also an impressive cultural monument. The reredos, created by Metsovite woodcarvers in 1730, is of great artistic value. The paintings date from the period between 1700 and 1730. The ten wonderful images of the lower tier are Russian and are dated between 1820 and 1840. They are tributes of wealthy Metsovites based in Russia. The church of Agia Paraskevi has an originality, the double pulpit. The first for reading the Gospel, and the second for reading the Apostle and preaching. During the Patriarchal Exarchate era, the smallest pulpit was used for the reading of the Patriarchal letters addressed to the Exarchate and the people of Metsovo. Precious ornaments of the church are the mosaics, which are copies of the tile mosaics of the Galla Placidia in Ravenna (5th century AD). The majestic belfry of Agia Paraskevi was built between 1880-1885 at the expense of Georgios Averoff, based on designs he sent from Alexandria. The relics of Agia Paraskevi are prominently featured in the temple. Most of them are valuable and elaborate liturgical vessels, donated by the Metsovite National Benefactors.
The church has witnessed historical events that marked the history of Metsovo. The late chieftain Captain Stylianos Kleidis was buried here. All visiting officials worshiped here, including the late King Paul and Queen Frideriki and the Ecumenical Patriarch Bartholomew.
Map