Church of Neomartyr Nikolaos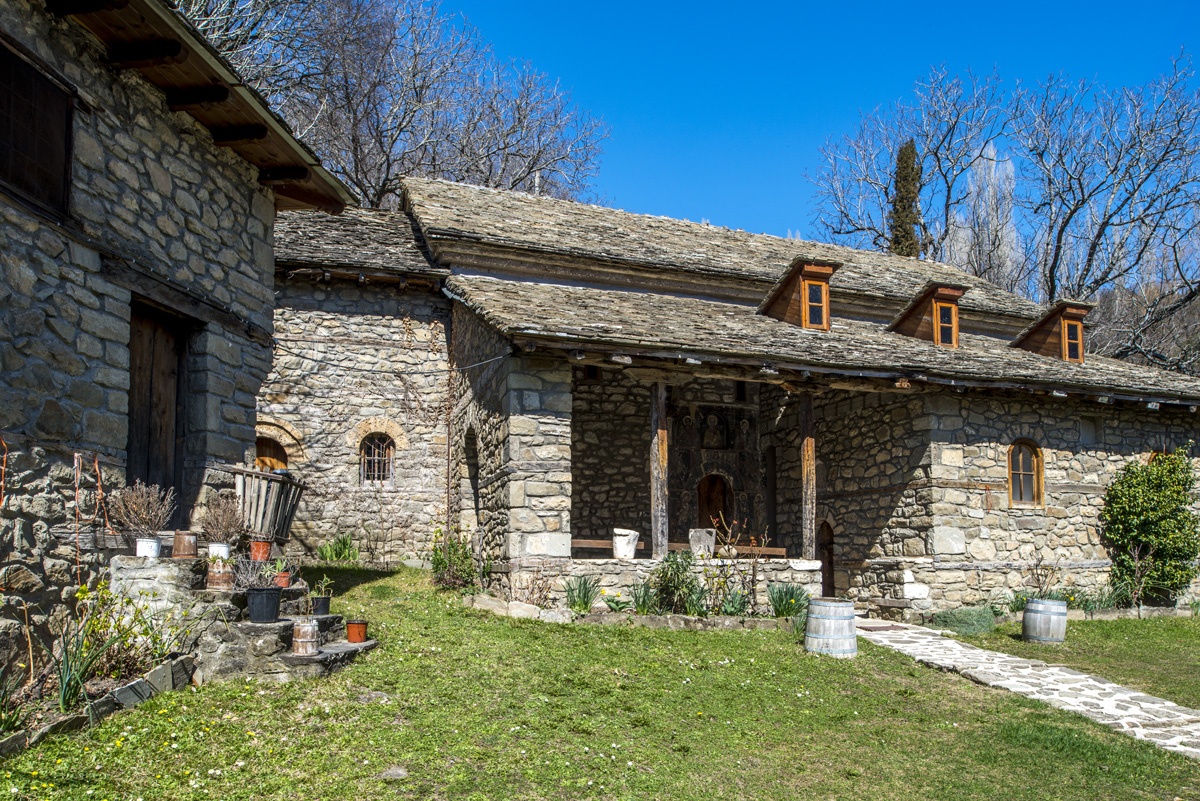 The Chapel of Martyr Nikolaos of Metsovo is attached to the southeastern side of the portico of the primary church of St. Nicholas. Founded in 1800, it features a wonderful mural painting by local artist Dionysios Maresios in 1802, depicting the town of Metsovo. The unsophisticated decorative motifs and colors relate to the simple, unfussy and unpretentious life of the inhabitants of the mountainous region.
Martyr Nikolaos 'of Metsovo', of humble origin, was born in Metsovo in the late 16th century. His secular name, before his martyrdom, was Nikolaos Basdanis. He became a Martyr in the central square of the town of Trikala where he was burned alive. It was not long before he was recognized as a Martyr by the Christians, as is evident written by Nikolaos Kirkou Tzartzoulis and published in Venice in 1757. He was officially listed in the Orthodox Almanac of the Ecumenical Patriarchate of Constantinople in 1988. His memory is honored on May 17.
Map