Monastery of Agios Nikolaos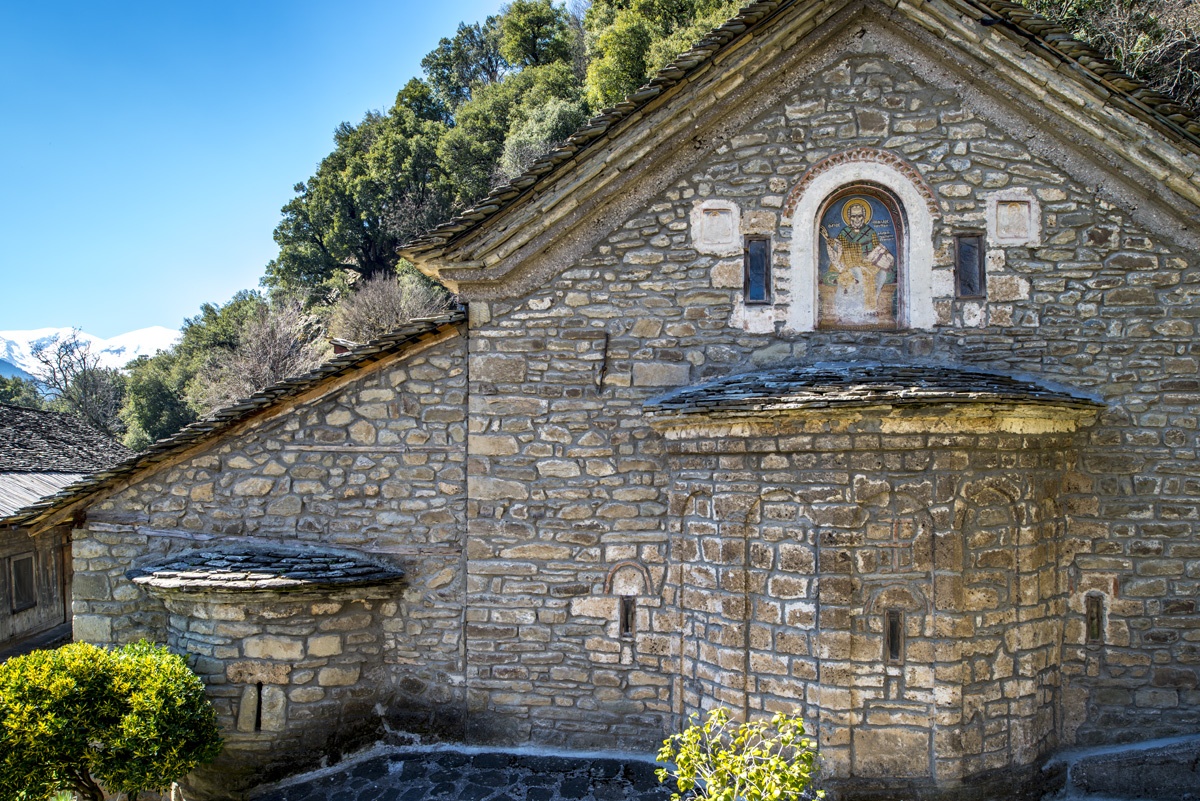 The Monastery of Agios Nikolaos (St. Nicholas) is located southwest of Metsovo, in the valley of the Metsovitikos River. Its foundation goes back to the late Byzantine period (13th c.). According to an inscription found in the church, it was renovated in 1700 by the Metsovites Michael and Stamo. Restoration work on the frescoes and the shell of the monastery was made in 1960 by the Baron Michael Tositsas Foundation.
The main church is vaulted and has an entrance on the south side, under a small porch. The eastern part of the portico was converted into the Chapel of Martyr Agios Nikolaos of Metsovo in 1800. On the west of the internal side of chapel we find secular decoration dating from 1802, representing the village of Metsovo, a work by folk painter Dionysios Maresou. The church is fully decorated internally. The frescoes of the early 18th century are the work of the Epirotan artist Efstathios. At the lower tier the paintings of the three chieftains stand out. At the entrance of the church we can see chains and other restraining mechanisms used in the days when psychopaths came here for treatment.
The Monastery of Agios Nikolaos was a wealthy monastery with an important role in the region. The monastery is surrounded by stables, warehouses, fountains and vineyards.
The monastery of Agios Nikolaos is not only a serene and devout religious place. It is a living monument of viticulture and wine-making. It is surrounded by vineyards, and has in its cellars a huge wine barrel (karouta) holding approximately 27 tons!
Map