Votonossi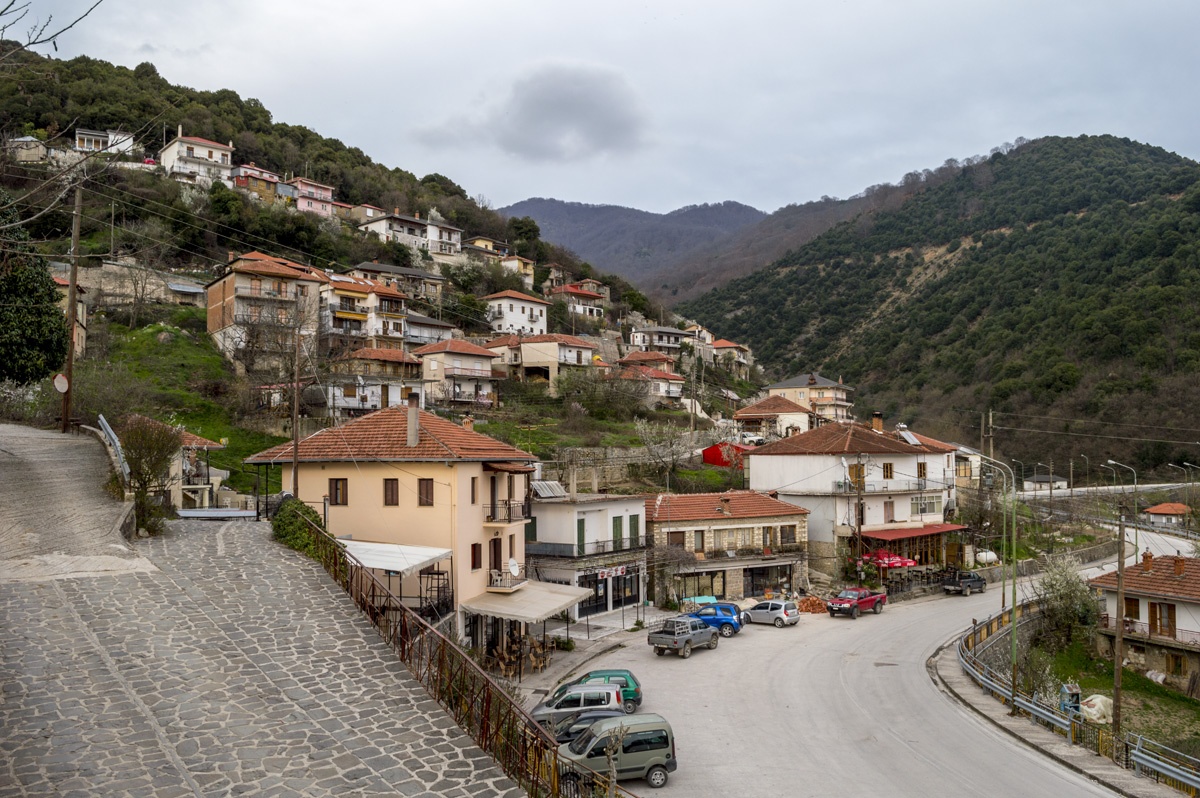 Votonossi is mountain village (820 m) of the Prefecture of Ioannina and part of the Municipality of Metsovo. Its population is 240 people. The settlement is mentioned in Ottoman documents in connection with the privileged status of "Voivodship" of Metsovo.
Here, on Easter Sunday on 20 April 1941, an armistice was signed between Gen. George Tsolakoglou, Commander of the Epirus and Macedonia Army, and Gen. Joseph Dietrich, Commander of the elite armored Division of Waffen SS.
Within the area of Votonosi fortification ruins of the classical period can be found, now known as Lachanokastro. Bronze vessels, pottery and inscribed tombstones found at the foot of the fortification and at the "Tria Hania" location, advocate the historical significance of the region. A valued attraction is the stone bridge between Votonosi and Anthohori also known as "Douvli". This well maintained three-arched bridge is part of a set of buildings with an inn and mill. The Church Metamorfosis tou Sotiros (Trasnfiguration of the Savior) with its ornate wooden temple completes the attractions of the village.
Most residents are employed in farming. Logging, wood carving and wool weaving are complementary activities.
It celebrates on August 6, the day of the Transfiguration of the Savior
Map