Chrysovitsa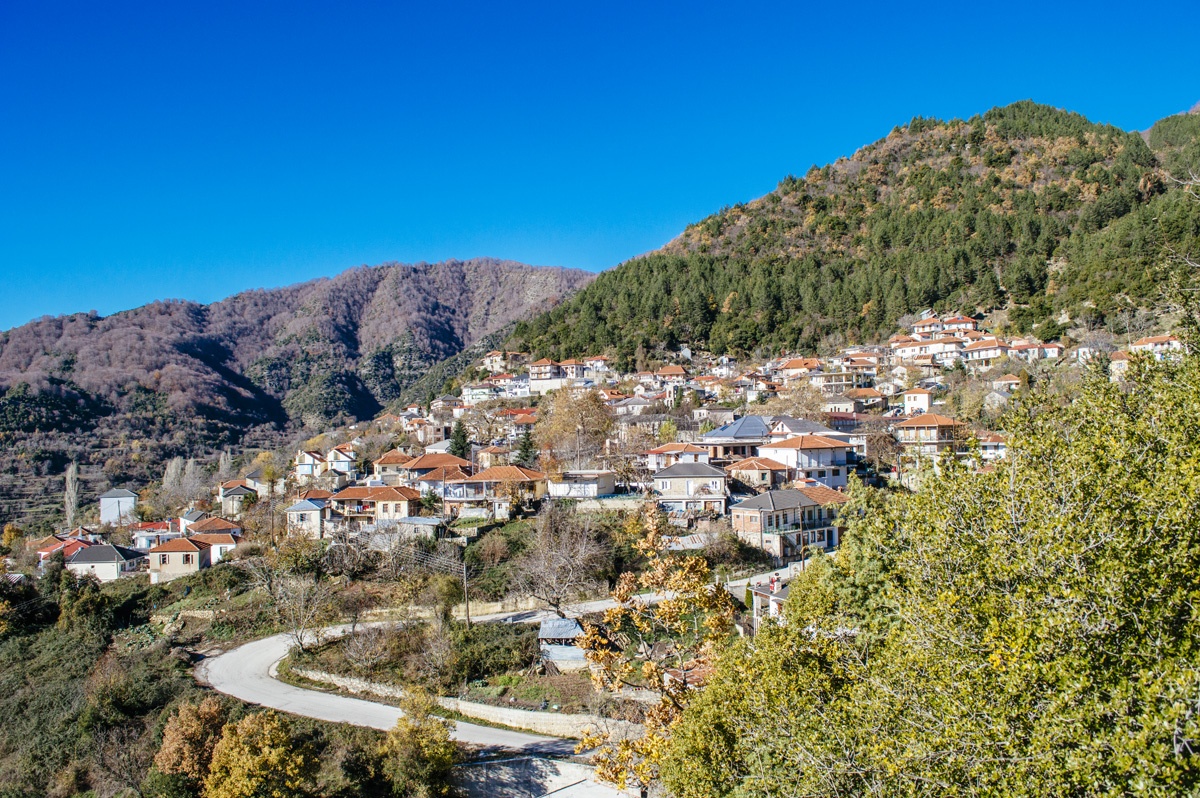 Chrysovitsa is a mountain village (920 m) of the Prefecture of Ioannina and belongs to the Municipality of Metsovo. It is located west of the town of Metsovo and is 8 km from the picturesque and beautiful lake of the Aoos Springs. It has 947 inhabitants and consists of the districts Chrysovitsa, Ambelia, Analipsi, Mili Liatena, Xirikon and Siolades. The main part of the original village was called "Palaiomylos" (meaning old mill) and was located lower at the location "Bontinia". The current name, Chrysovitsa is due to the inscription "Chrysova" of the homonymous miraculous painting of the Virgin Mary.
In the central square of Chrisovitsa we find the Monastery of Panagia of Chrysovitsa (Virgin Mary of Chrysovitsa). The Virgin Mary has always been considered a patron of the village and the historical seal of the Community bore the inscription: SEAL OF THE VIRGIN MARY OF CHRYSOVITSA. The monastery was founded in 1486 and was renovated in 1781. Tradition says that in the church there is an old picture of the Virgin Mary, work of St Luke himself. While performing restoration work on the cells of the monastery in 1999, an inscribed stone was found with the date 1253. The wood carvings of the temple are exquisite and are dated to 1781.
The inhabitants are mainly engaged in potato cultivation at the Politsa "plateau", and less on livestock. Chrysovitsa is known in Ioannina as a village of teachers, priests and of largre families, which is evident even today as among the residents there are 40 teachers, five priests and around 50 large families.
The village celebrates on August 15, the Assumption of Mary.
Map