Megali Gotista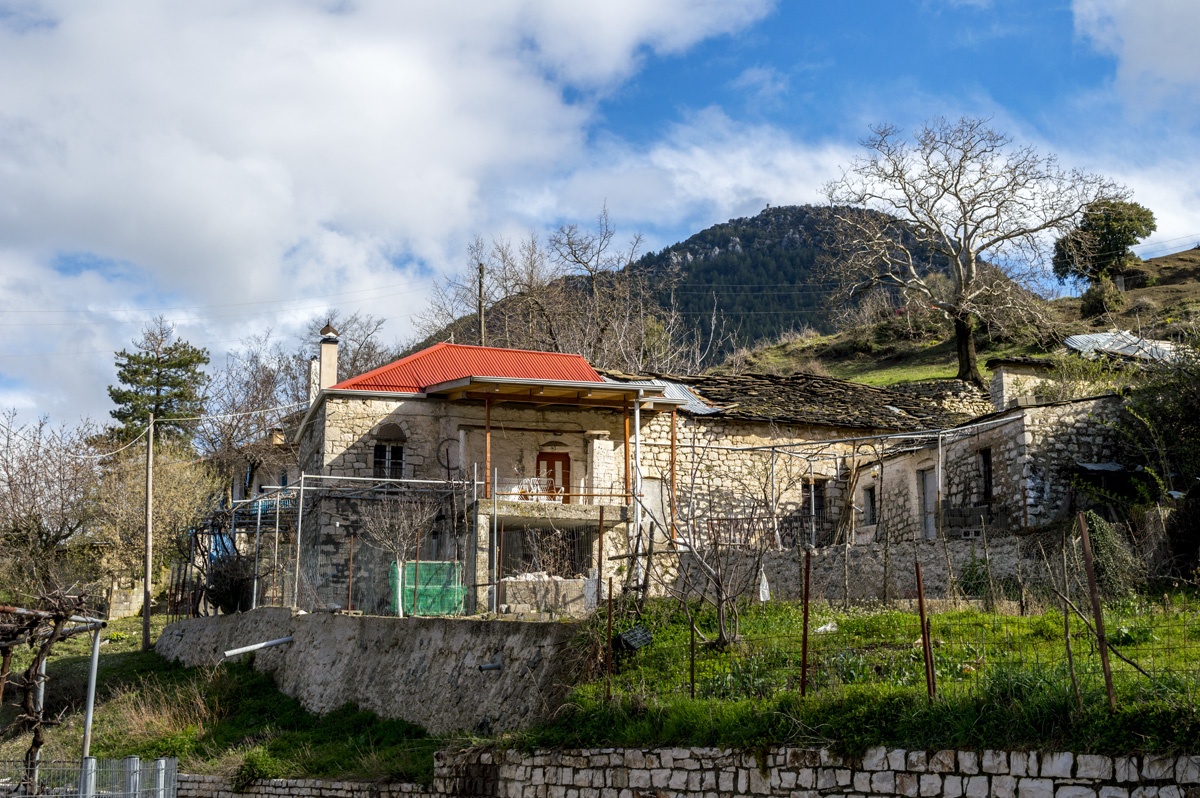 Megali (Big) Gotista is a village of the prefecture of Ioannina and belongs to the Municipality of Metsovo. It is a mountain village (894 m) populated by 348 inhabitants shared between the two settlements of Megali Gotista and Baldouma.
It was formed from scattered settlements around the valley Araxthos in the latest centuries. The noted settlement from the east side of the Arachthos is the Palaiochori settlement (known today as Agia Kyriaki) which included the districts of Pesimos, Chrysodonti, Siourpa and Kriari. West of the Arachthos River there was the Dabiziobo settlement consisting of the districts of Agios Nikolaos and Kortsiari. Due to malpracticed Otthoman rule and insecurity, the residents abandoned the settlements and resettled in the village "Greki", forming the nucleus of the current village of Megali Gotista. On 19 August 1880 the residents of Megali and Mikri Gotista bought the site of their village in an Othoman Government auction. During the Nazi occupation the Germans burned down the village. The devastation brought about by the war led to the majority of the population leaving the village after the war in search of a better life in the urban centers and abroad.
Interesting sites of the village are: The three-arched "Bridge of Baldouma" or "tis Kyras", built in 1762. The bridge was built by the mother of Kalio Pasha of Ioannina. This is possibly the reason for the second name "tis Kyras" (meaning "the Lady's bridge"). Other noteworthy buildings of the modern period include the traditional watermill and the listed mansion belonging to Antigonis Christou.
The remaining inhabitants are engaged in livestock, poultry and agriculture. Additional activities include beekeeping, viticulture and seasonal occupations (workers, lumberjacks).
The local cuisine is particularly famous for its pies: milk pie, gkizopita, kliastropita, kolokythopita (pumpkin pie), kreatopita (meat pie), lachanopita (greens pie), makaronopita (pasta pie), blatzaria, prasopita (leek pie), prozymopita (dough pie), rizopita (rice pie), staropita (grain pie), strigkliatopita, tyropita (cheese pie)
The village celebrates on June 29, the Feast of the Apostles Peter and Paul and on the 15th of August on the Assumption.
Map