Mikro Peristeri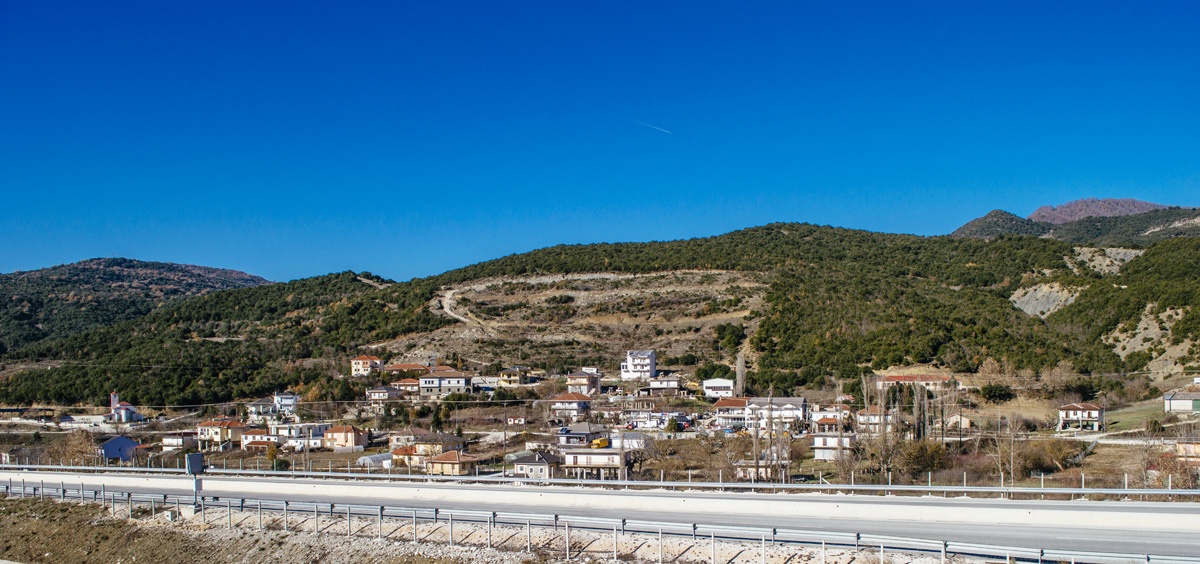 Mikro Peristeri is a village of the prefecture of Ioannina belonging to the Municipality of Metsovo. It is located at the foot of Mt Lakmos (or Peristeri) at an altitude of 990 m, and is crossed by the rivers Metsovitikos and Kalaritikos. Before 1927 it was called Mirko Prosgoli. From 1999 to 2010 it was the seat of the Municipality Egnatia which joined the municipality of Metsovo in 2010.
Mikro Peristeri has a population of 223 inhabitants according to the census of 2001 and consists of the settlements: Mikro Peristeri, Giarakari, Neo Gerakari, Palaiochori, Prosilia, Rachoula and Tabouria. The older settlements of Paliochori and Bara are currently uninhabited.
An important monument of post-Byzantine art is the Church of Agios Athanasios. The church was probably built between the 15th and 16th century, based to an older layer of frescoes that is evident below the current one. The current layer dates from 1680 AD. The wooden carvings of the church are in a fairly good condition and are of the same period.
The inhabitants are involved with agriculture and livestock. The local life has strong influences from the neighboring villages of Tzoumerka.
The village celebrates the All-Saints and the Assumption
Map