Megalo Peristeri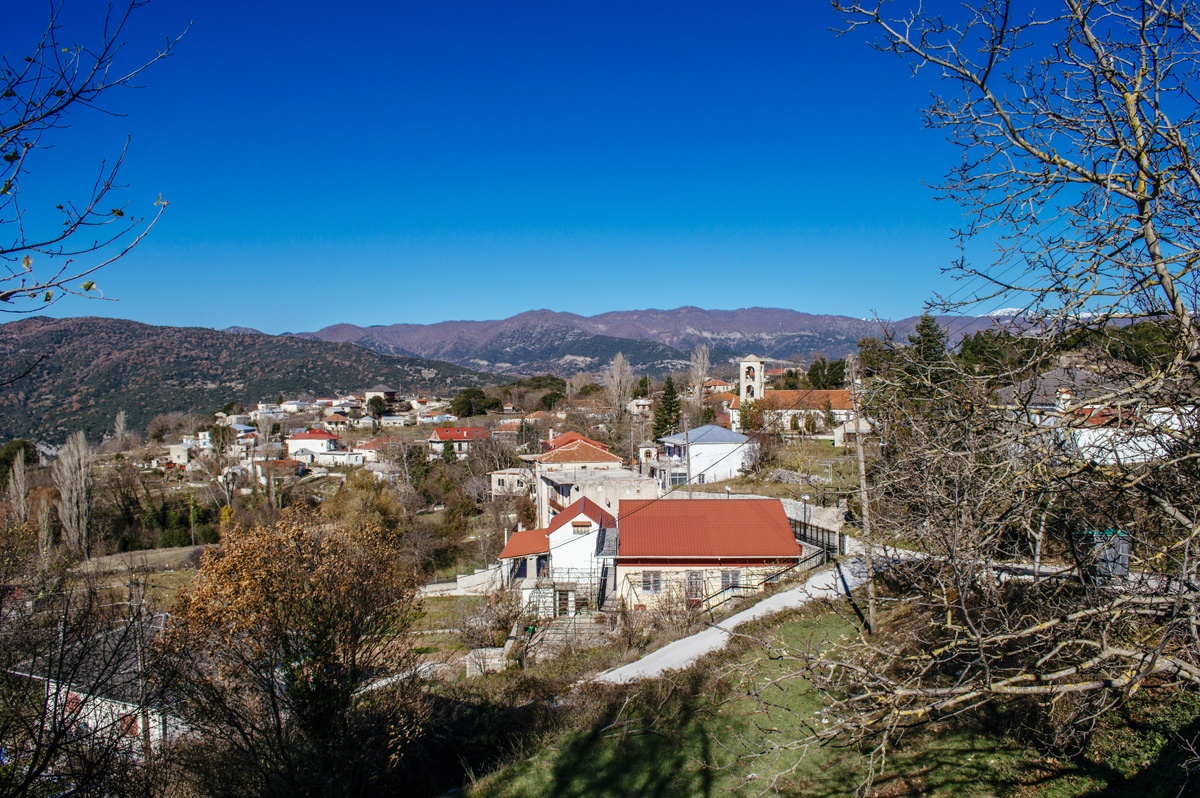 Megalo Peristeri is located at the foot (900 m) of mount Lakmos (or Peristeri) (2295m) and is part of the Municipality of Metsovo. In the Byzantine period the village was named "Prosgoli". Today it has 569 inhabitants and consists of smaller settlements: Mega Peristeri, Ambelakia, Kariofito, Kastri, Kerasia and Milies. Many churches of the post-Byzantine period have survived. There is also the stone built single arch bridge named "Bridge of Mantila".
It is one of the largest in area villages of the prefecture of Ioannina. On the west it borders with the villages of Demati, Petra and Chrysovitsa, on the south with Mikri Gotista, on the north with Anthochori akd the mountains of the village Chaliki and on the east with the mountains of Syrrako.
The people are primarily involved with herding (mostly sheep) and agriculture. In the past, herding contributed significantly to the transfer of social and cultural influences with neighboring regions, as they had to move their flocks over long distances. This is evident on their traditions. Especially regarding the songs, there is a marked similarity with those of the region of Tzoumerka, Xiromero and generally of the Sarakatsani of Epirus.
The village celebrates on August 15 - Assumption of Mary
Map