Anilio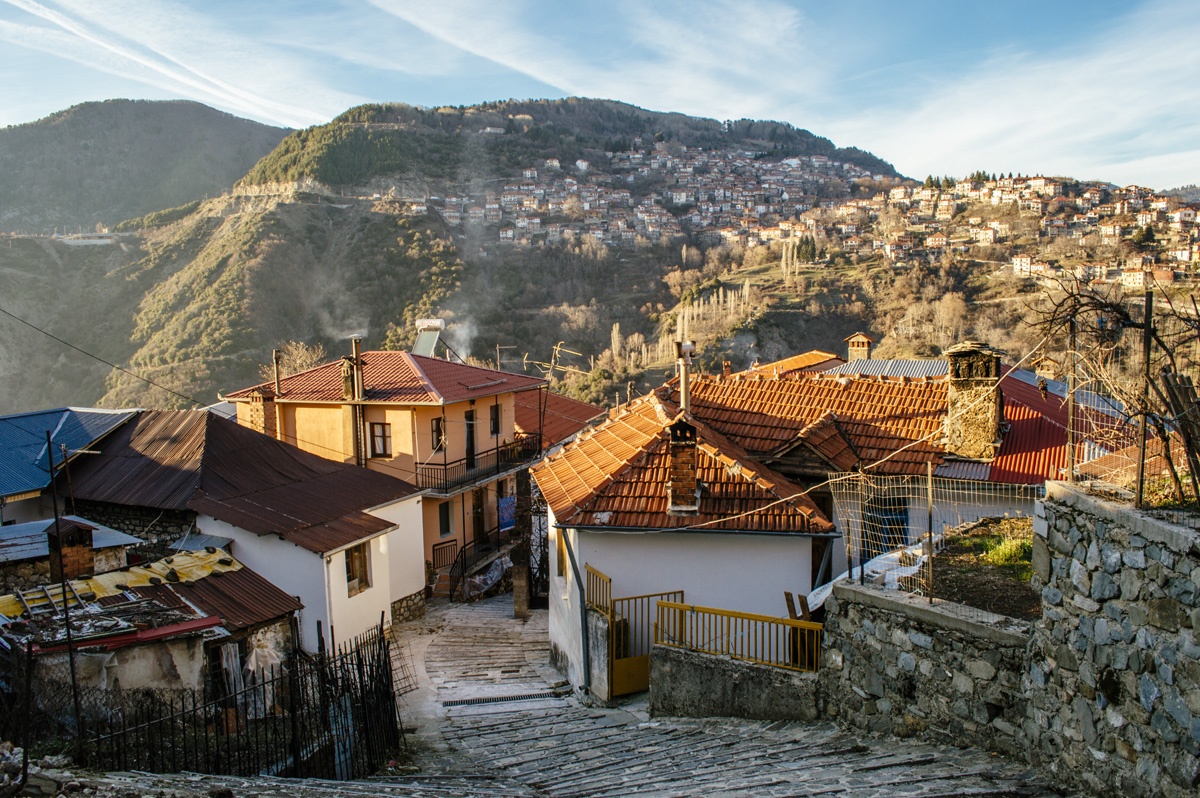 Anilio (meaning without sun), called "Kiarea" in Vlach, is a mountain village (1060m) of the Prefecture of Ioannina and is part of the municipality of Metsovo. It is located across Metsovo (called Prosilio, meaning toward the sun) on the slopes of the mountain peak "Fatzetou" in the Pindos mountain range. It now has about 1000 inhabitants. The settlement is mentioned for the first time in 1674 in an Ottoman document, and was one of the two districts of Metsovo. It was liberated from the Turks along with Metsovo, on 31 October 1912.
Anilio has a kindergarten, a primary school, a cultural center with folk dance, choir and theatre sections, an Alpine Club and a football team.
It is surrounded by beech, pine and fir forests, providing the raw material for woodworking. The majority of bee-hive casings, wine and cheese barrels in Greece are manufactured here. There are also large herds of sheep and cattle. Local products include cheese, honey, walnuts, mountain tea and oregano.
The village offers a range of beautiful accommodation options for tourists such as hotels, traditional pensions and guest houses. Do not forget to taste the grilled lamb chops in the local tavernas.
The Anilio Ski Center (operating since 2012), the hiking trails, the stunning views over the mountains of Epirus and Thessaly make it a significant destination.
The village feast is on July 26, the day of St. Paraskevi .
Map