Milia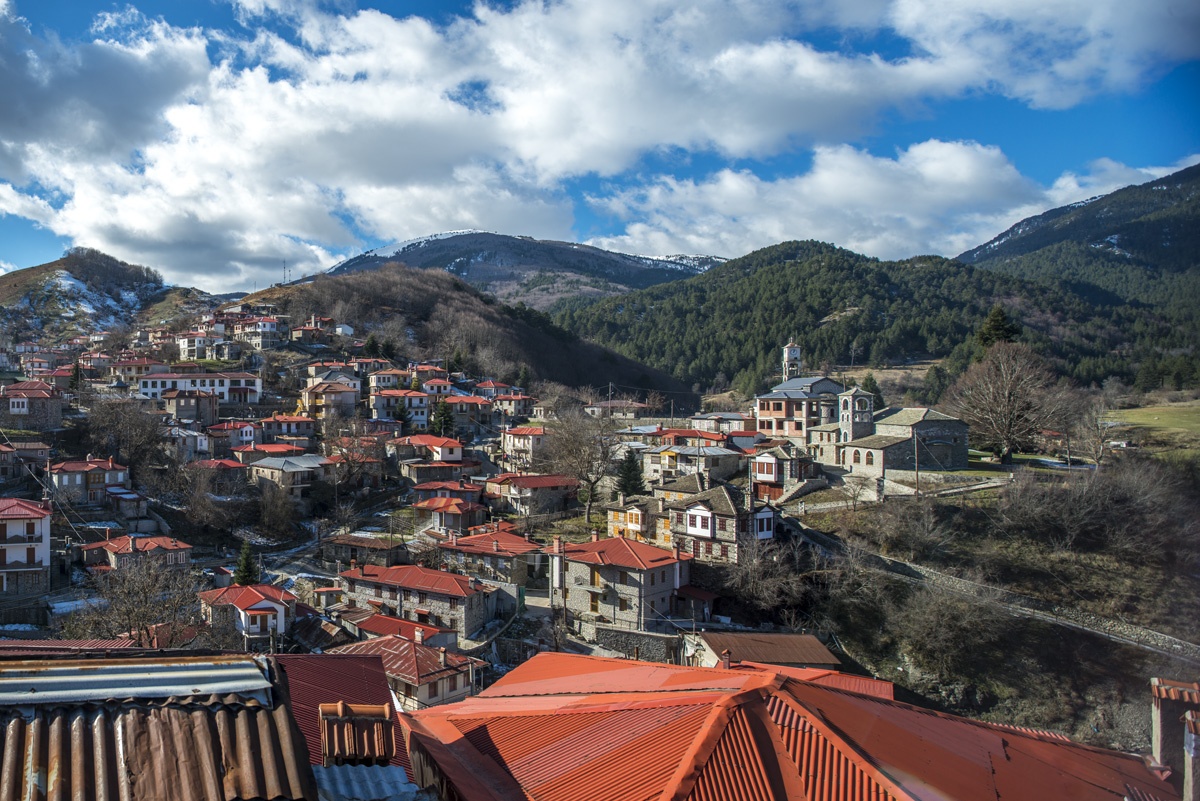 Milia, or "Meru" in Vlach, is a mountain village (1160 m) of the municipality of Metsovo. It is located at the northwest of the prefecture of Ioannina, close to the border of Epirus and Macedonia, and has 396 inhabitants. They use the Vlach dialect for oral communication and Greek for written communication, and call themselves "Merani".
The settlement was developed at the location of a road outpost in a natural crossing known from late Byzantine times as "Tzeana Chortara".
Milia is a live Vlach workshop where one encounters tradition and modern daily life in harmony. It retains its traditional architecture with two storey stone-built houses to a significant extent. In the central square, the church of Agios Nikolaos is a characteristic monument of Late Byzantine art. In the region we find remains of the stone paved Byzantine public road as well as outpost ruins of the same period.
Milia is famous for its folk art workshops and woodwork products. Residents are also involved in farming and logging. Agritourism and tourist trails to the nearby mountain peaks are the new fields of development. To the north of Milia we find the National Park of Pindos "Valia Kalda".
The village has a kindergarten and an elementary school, a folklore museum and a Culture Center donated by a local benefactor. The village also has sports facilities and teams.
Milia celebrates on the Assumption, 15 August.
Map